Well, those thank you wings from Duff's arrived in Cincinnati and some super special kids and families are feasting on them!  Players brought the wings to The Children's Home of Cincinnati to share the love and the food!
George Iloka and Eric Ball served up the food wings – which were a big hit!
Thanks again, Bengals. (Pics courtesy Cincinnati Bengals)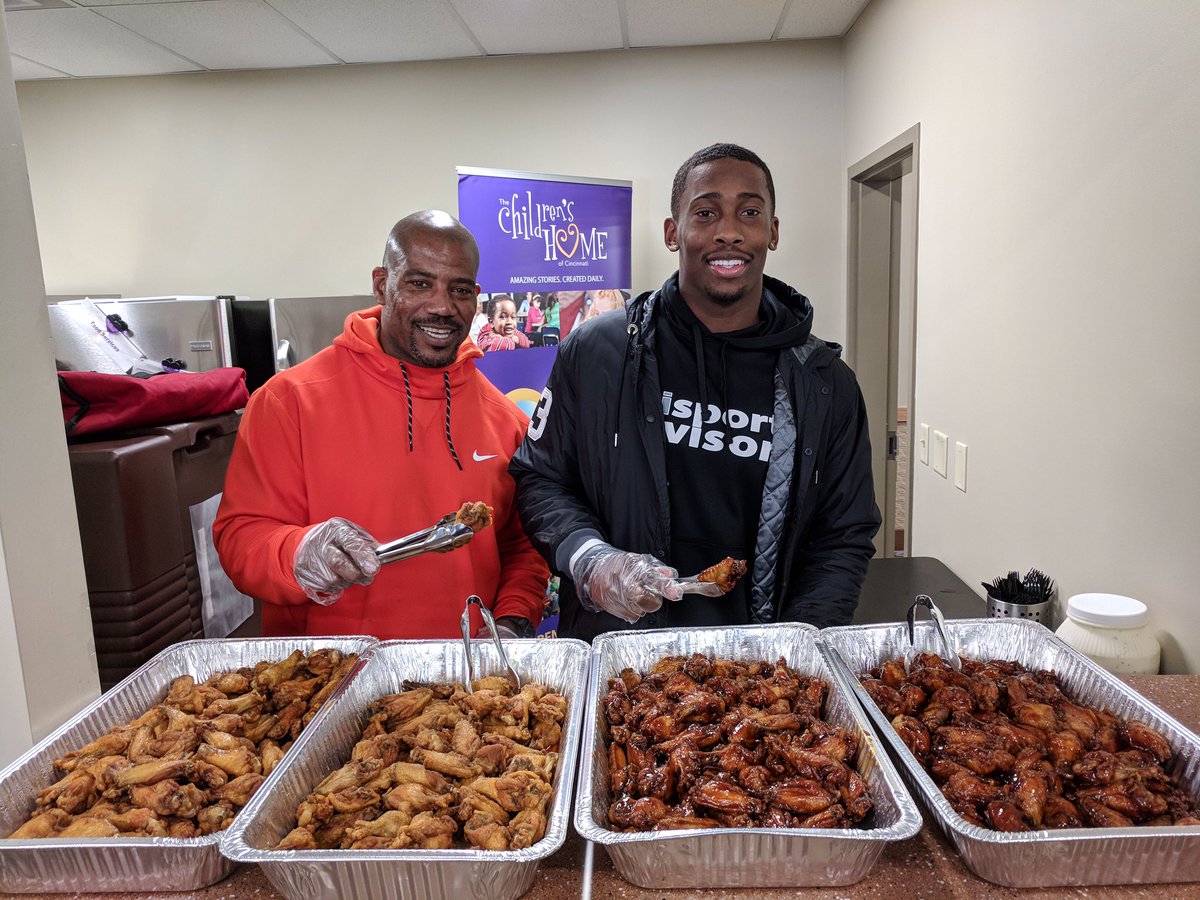 Latest posts by Mary Friona
(see all)
Trackback from your site.
Mary Friona
Following my heart with my husband and four daughters. An Emmy Award winning journalist lucky enough to work in television & radio for 20 years - seeing wonderful places, meeting great people and telling their stories.